Check out what our past customers reviews have to say about us.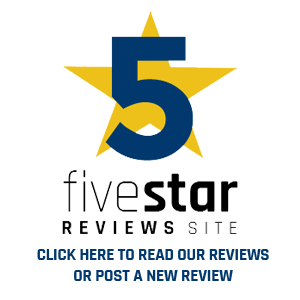 SCOTT TOTH

– Mar 11 2022I have a large 2 story home with a very steep roof. Several roofing contractors came out and turned the job down. Johnny came out the same day I called him.He was able to get the job done correctly and on time. He has a great crew that does fantastic work. I highly recommend certified construction

SCOTT

– Mar 11 2022I have a large 3 story home with a very steep roof. 5 different roofing companies came out, all turned the job down Johnny was the only one who had a crew that was willing and able to do the work. They did a fantastic job, highly recommended Certified construction.

LESLIE

– Mar 04 2022This company put a new roof on our home 4 yrs ago and were great to work with then. Last week we needed a quick roof inspection for the sell of our home and they took good care of us again. Highly recommend!

JARROD FRIEDLINE

– Feb 02 2022Pain free experience. Very knowledgeable in field and very helpful explaining the process. Definitely will use this company again.

DERRICK C. GOSS

– Jan 28 2022Thank you Johnny Certified Construction for resolving the damaged wood problem it looks great I will definitely refer Certified Construction in the future. Sincerely Derrick Goss

BILL

– Dec 25 2021Had roof damage from hurricane Crew came out stripped off old shingles.worked very hard and installed new shingles. Did very nice job, roof looks great

JOE SZYMANEK

– Dec 24 2021Stellar service This company delivers what's promised 1 day …. 1 DAY We have a small home but Certified Construction came and completed our BEAUTIFUL New Roof in a single day Clean up and all Have never found 1 nail or piece of debris AMAZING Will use this company and Johnny for ALL of our house projects No questions asked

MARK LORRIMER GARDNER

– Dec 22 2021Truly a worry free roofing experience from start to finish. Look forward to working with certified construction on our next roof. Not only a 5 star job but in the progress made a friend with the owner. Johnny

SHARON AND RANDY

– Dec 22 2021Johnny and his team were great, the roof looks great, and it was a great price too. They were fast and very attentive to our needs. I would definitely use them again.

HOWARD BERKOWITZ

– Dec 21 2021Johnny was truly professional and a pleasure to work with. I have recommended Certified many times to friends and associates since he completed the job at our home.

MICHELLE

– Nov 23 2021Leaking roof

SHARON MILLER

– Nov 21 2021Very professional although door was not the color ordered…being reordered and then we will install

WAYNE JONES

– Oct 22 2021Great company…In and out, never knew the crew was there. Great Job!!! Highly recommend.

MARY BEYNON

– Oct 21 2021They replaced my roof and a timely manner and when a big storm came and had a slight leak they came and fixed that too right away. Thank you. I would definitely recommend you to someone else.

L WILTON

– Oct 21 2021Your company re did my roof on my house. Cost was as estimate and they showed up a week after to make sure I was satisfied with work and clean up. Showed up on time and finished when they said they wood.
JEFF FRICK

Dec 16 2020Johnny and his crew were F-A-S-T at responding to my call and got the job done faster than most people would take to call back! Great job guys. You'll hear from us again for sure.

DUSTIN M. HOPE

Jun 17 2020Great Construction Company! Johnny super down to earth and help me at every turn when it came to my insurance company. Thanks for the new roof everything looks great

DALE STRIPLING

Dec 14 2019I used this company to re-roof my home after being hit by the tornado that came through in October. Sonny Piccolo was very knowledgeable on the products that they install (GAF), and explained the warranty to me offered by them an the manufacturer due to them being a Master Elite installer. Their price was inline with other Master Elite installers, and after Sonny made multiple trips to my home to get numbers together and go over some of the negative reviews left by others, I felt like Sonny would make sure things were done correctly. They were on the early side of their projected start date window. The job was completed well within the project window I was given, and the materials paid for were exactly what I got. Despite some unforeseen issues that had to be addressed before a new roof could be installed, they still got it done correctly and on time. I now have a roof that I am confident will last me for the duration that can be expected, it looks great, and the crew made multiple trips around my home to make sure they cleaned up to the best of their ability. They even had an additional expert come to my home during construction to assure it was done correctly. I am very happy with my choice to put my trust in Sonny and Certified Construction.

WALTER COOPER

Mar 20 2019Did a great job, would recommend to my friends, family and neighbors. The crew worked diligently. Cleaned up afterwards and asked me if I was satisfied with the clean up. Owner came over to Greet me and introduce himself.
Reviews – Conclusion
As you can see from our reviews we strive to provide a professional, dependable and honest experience with our customers. 
We look forward to answering any questions you may have and providing you with the best solutions for your roofing needs.
SET UP A FREE CONSULTATION
5817 S Ridgewood
Port Orange, FL 32127